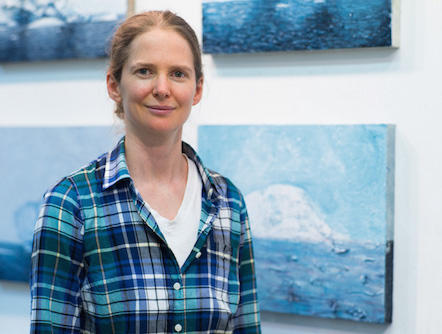 Jennilie Brewster's visual art has been shown in museums and galleries around the country. On multiple occasions, she has worked with students and visitors in the creation of room-size dioramas made from discarded items. Her Newspaper Series was the inspiration and backdrop projection for the performance
64
, featured in the 2012 Spring Artist Lodge at HERE Arts Center in New York. Jennilie has received residencies from the Lower Manhattan Cultural Council, the Ucross Foundation, the Headlands Center for the Arts, and the Santa Fe Art Institute, among others. She is the Vermont Studio Center's 2016 Swann Fellow, given to a writer who is also a painter.
She has completed a book about landscape and trauma. Essays adapted from her manuscript have appeared in
Catapult
. In 2015 Ashley C. Ford selected Jennilie as one of
Matter's
Emerging Writers. Jennilie is co-creator of the reading series The Hustle and former editor-at-large for
Armchair/Shotgun
. She holds a BFA from the School of Visual Arts (2002), an MFA from Bard College (2007), and a Foundations Certificate from the New York Zen Center for Contemplative Care (2015). As director of
OPEN DOORS
, she works with hospital residents to improve their lives and inspire action for safer, more just communities. Jennilie lives on Roosevelt Island in New York City.
* for complete cv: click on downloadable pdf in upper right corner